Freddie has produced all of his CDs and written pieces recorded by other artists with forty-two original compositions and arrangements of jazz standards from solo to octet. He has arranged for big band and strings and has also written for film. Here we focus on his work as a producer, arranger and accompanist for vocalists.
Freddie's talents as a composer and arranger have made him popular with many wonderful singers. His composition and arranging skills are evident in how he accompanies singers – with sensitivity and drama on jazz standards as well as originals.
HE HAS PLAYED AND/OR RECORDED WITH:
Roseanna Vitro (Catchin' Some Rays: The Music of Ray Charles CD), Fleurine (San Francisco CD), Fay Claassen (Rhythms and Rhymes CD), Gloria Cooper (Dedicated to You CD), Mary Ann Hurst (Wishing on a Star CD), Arlee Leonard (Wild Honey CD), Erika Matsuo (True Colors CD), Matilde Santing (New Amsterdam CD), Barbara Ween (Detour Ahead CD), Rita Selby (On Earth CD), Tessa Souter (Listen Love CD), Bonnie Strickman (Wonders Never Cease CD), Karen Taborn (Singin' a Sonny Song CD), Sheila Jordan, Dee Dee Bridgewater , Maureen Budway, Roz Corral, Marya Lawrence, Carolyn Leonhart, Marion Cowings, Andrea Wolper, Ondine Darcel, E.J. Decker, Chris Bergson, Claudia Acuña, Natalia Bernal, Debbie Deane, Deborah Latz, Dee Cassella, Eliane Amherd, Elisabeth Kontomanou, Emma Larson, Kate McGarry, Magos Herrera, Marcus Goldhaber, Marianne Solivan, Michelle Walker, Rebecca Paris, Richard Lanham, Nana, Barbara Saskia, Taeko, Alyssa Orhi, Teresa Vinson, Fatima, Sophia Tosello, Sophia Rei (Koustovitis), Andrea Wolper, Antonella Dini and the Umbigada Band, Laura Campisi, Chiara Izzi, Mary Pearson, Aimée Allen, Audrey Silver, Sari Kessler, Susan Tobocman, Teri Roiger, Tom Lellis, Vicki Burns, Melissa Hamilton
HE HAS ALSO PLAYED WITH THE TOP BRAZILIAN VOCALISTS ON THE NYC SCENE:
Eliane Elias, Mausha Adnet, Vanessa Falabella, Liz Rosa, Monika Oliveira, Ana Lu, Vera Mara, Valthino, Susan Pereira, Denise Reis, Nanny Assis, Dril (Adriana) Cuadros, Mariani Ebert, Teresa Ines, Anne Boccato
Here are examples of recordings he produced for Mary Ann Hurst (Wishing On A Star) and Karen Taborn (Singin' a Sonny Song).
They show the stylistic breadth and variety that is normal in Freddie's career. He arranges these small ensembles intimately yet with the capacity to be powerful beyond expectations. They also show his love for accompaniment, something he developed from his earliest days as he listened to his father (pianist) accompany his mother (singer). From a review of "Wishing On A Star" by Mary Ann Hurst…
"Let us respect the value of percussionist Gilad and especially guitarist/arranger Freddie Bryant on this album. Bryant is a wonder, either strumming on the uptempo songs or providing sensitive playing and solo work on the majority. The tongue-in-groove fit of his playing and Hurst's smoky vocals place this album on a special shelf."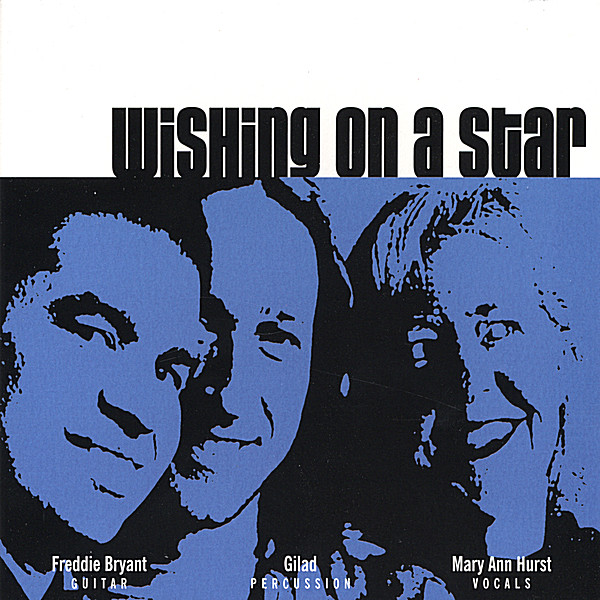 A Taste of Honey – Mary Ann Hurst from Wishing On a Star
Ain't No Sunshine – Mary Ann Hurst from Wishing On a Star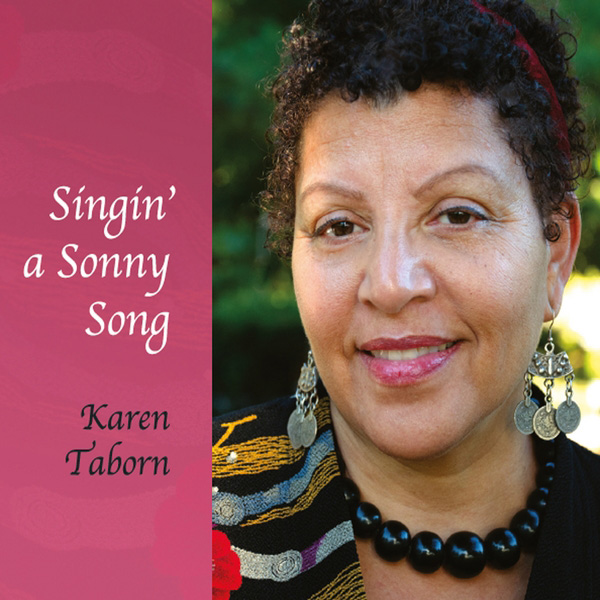 Chovendo na Roseira – Karen Taborn from Singin' a Sonny Song